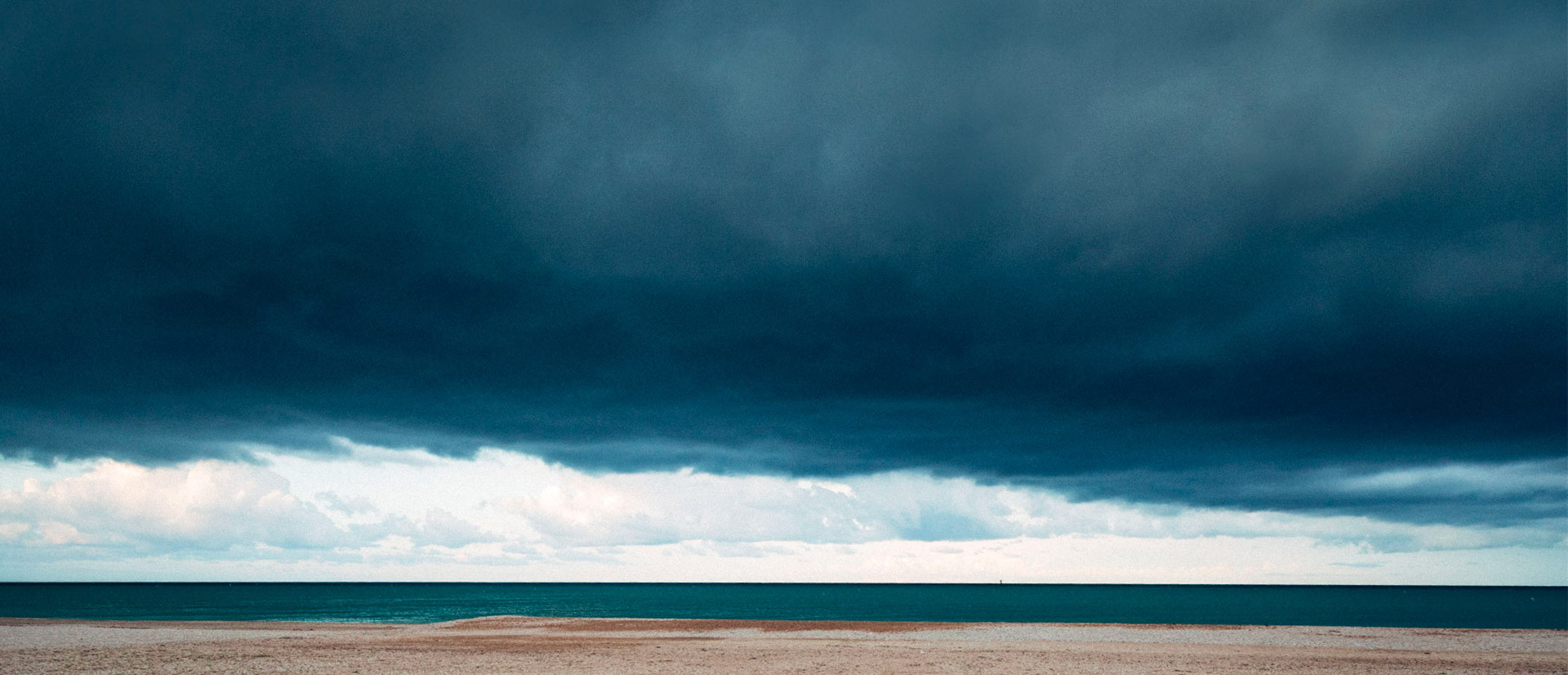 Classic Blue: wear the colour of the year
Classic Blue has been selected as the key colour of 2020 by Pantone®, the iconic American company that every year channels lifestyle and design trends by launching a specific hue from its endless inventory.
Leatrice Eiseman, Executive Director of the brand, described Pantone 19-4052 as a "solid and dependable blue hue we can always rely on", a "boundless blue evocative of the vast and infinite evening sky (that) encourages us to look beyond the obvious to expand our thinking; challenging us to think more deeply, increase our perspective and open the flow of communication."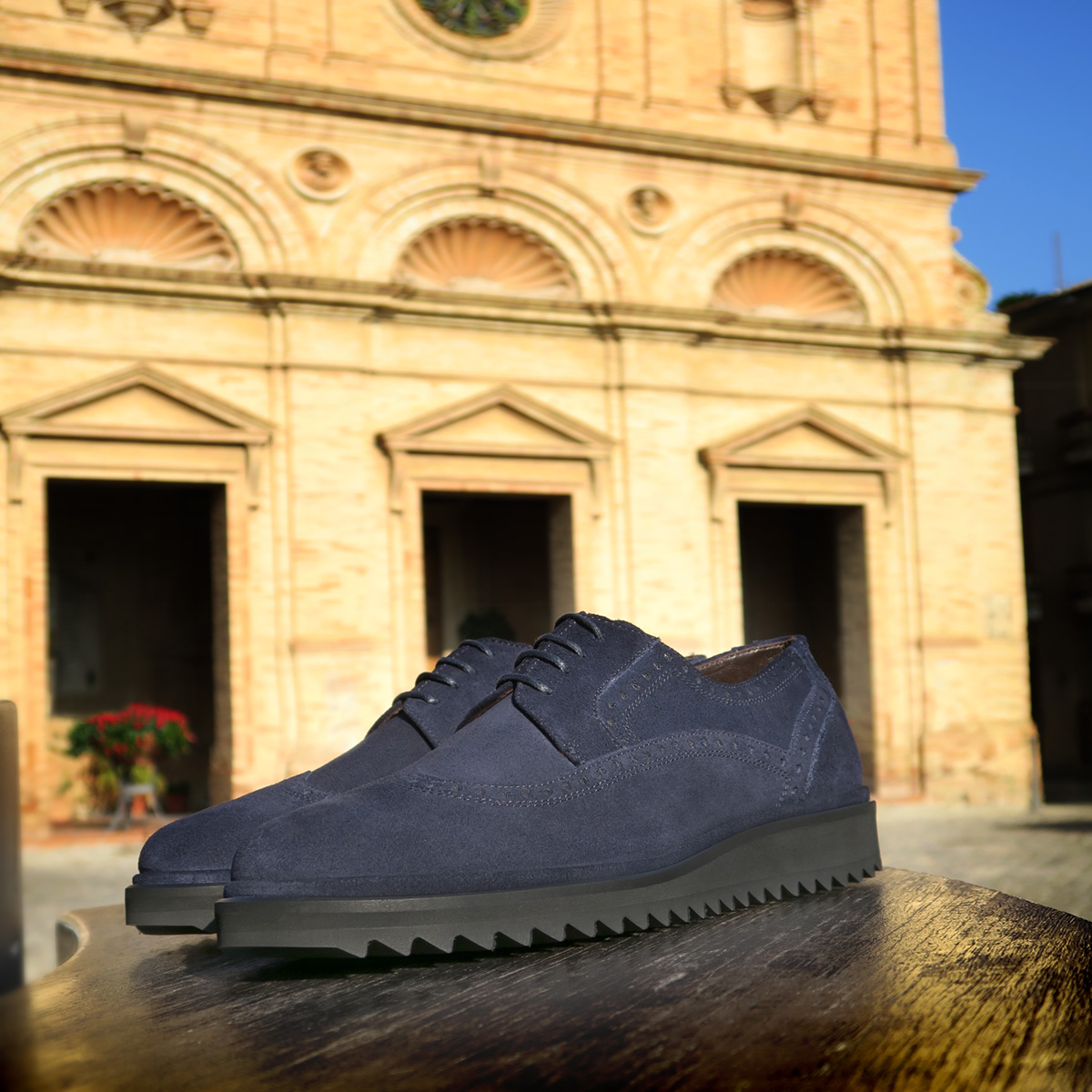 Why wear blue shoes?
Someone says that "classics never go out of style", and we cannot but agree with them. Some shapes, colours, and forms make their way through history and culture with big comebacks and they never disappear completely.
That's certainly the case with blue: in all its different hues, it is a staple of every gentleman's wardrobe.
Think for instance of lace-up shoes: elegant and solid, they convey authority and a flair for distinction. If you want a little break from black, the choice falls on blue – the (second) most classic of colours. Compared to black, blue looks softer and cosier: the best choice to preserve authoritativeness and undiminished aplomb while softening the (sometimes excessive) coldness of total black.
According to different cultures, blue stands for intellect, truth, perseverance, insight, and calmness.
When it comes to clothes and accessories, blue instills self-confidence, sobriety, and control. A blue suit gives a distinguished, trustworthy appearance, and it is often the perfect choice for working and formal environments.
A pair of blue men shoes can be the strong point of a charming casual outfit, and also the perfect complement to elegant attires.
Blue men shoes: how to match them
Sneakers such as our Lumiere Blue, ultra soft leather shoes, can be worn with chino pants, a shirt and a light pullover to achieve a sober, yet refined look.
Brogue men shoes such as our RG-Velour, soft and elegant, are perfect under austere suit pants, flannel trousers or corduroys, perhaps matched by a tone-on-tone jacket.
If you would rather wear something less formal, our Velour Blue Ankleboots can be paired with denim and cigarette pants, provided that the hem of the garment does not fall onto the shoe upper.
What about the socks? We recommend lisle thread socks, but your own personality and style come into play.


our suggestions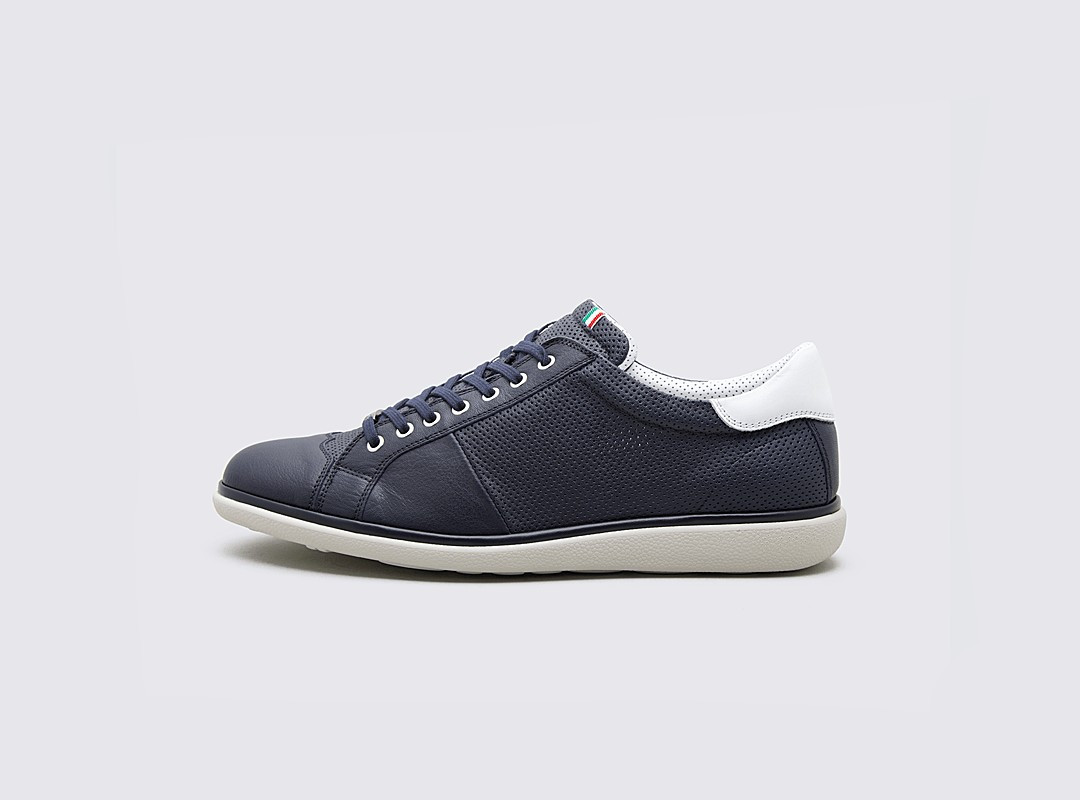 Lumiere Blue
180,00 €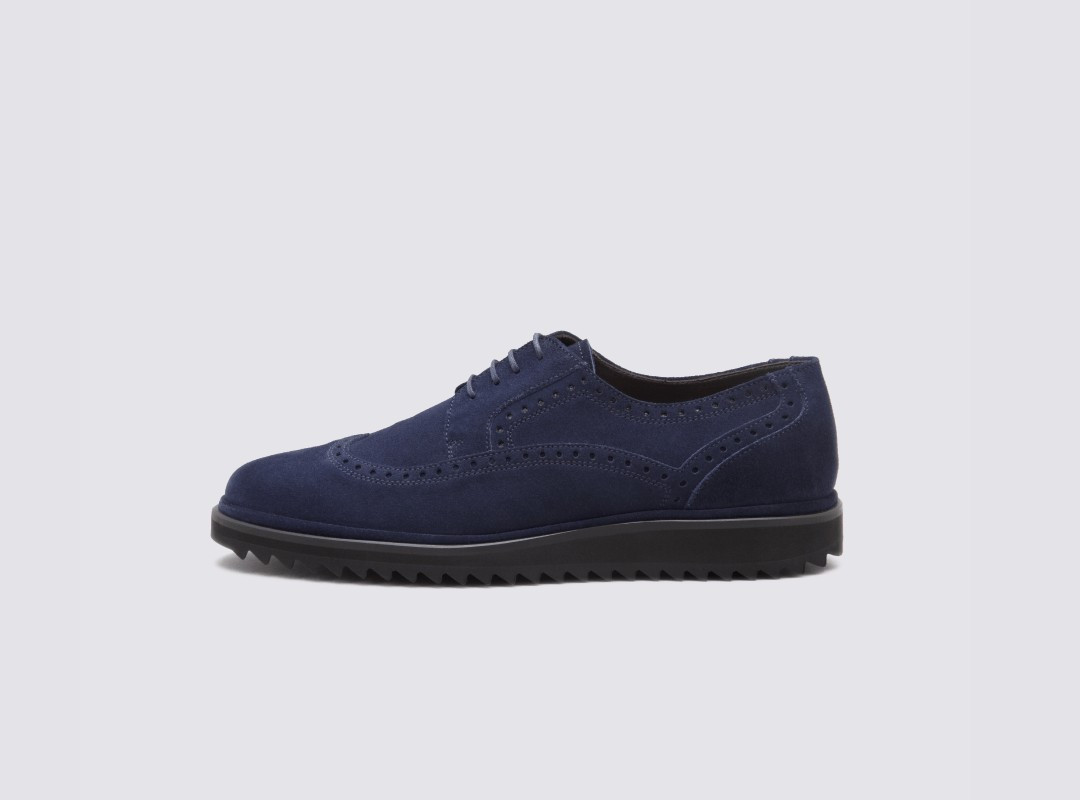 RG-Velour
180,00 €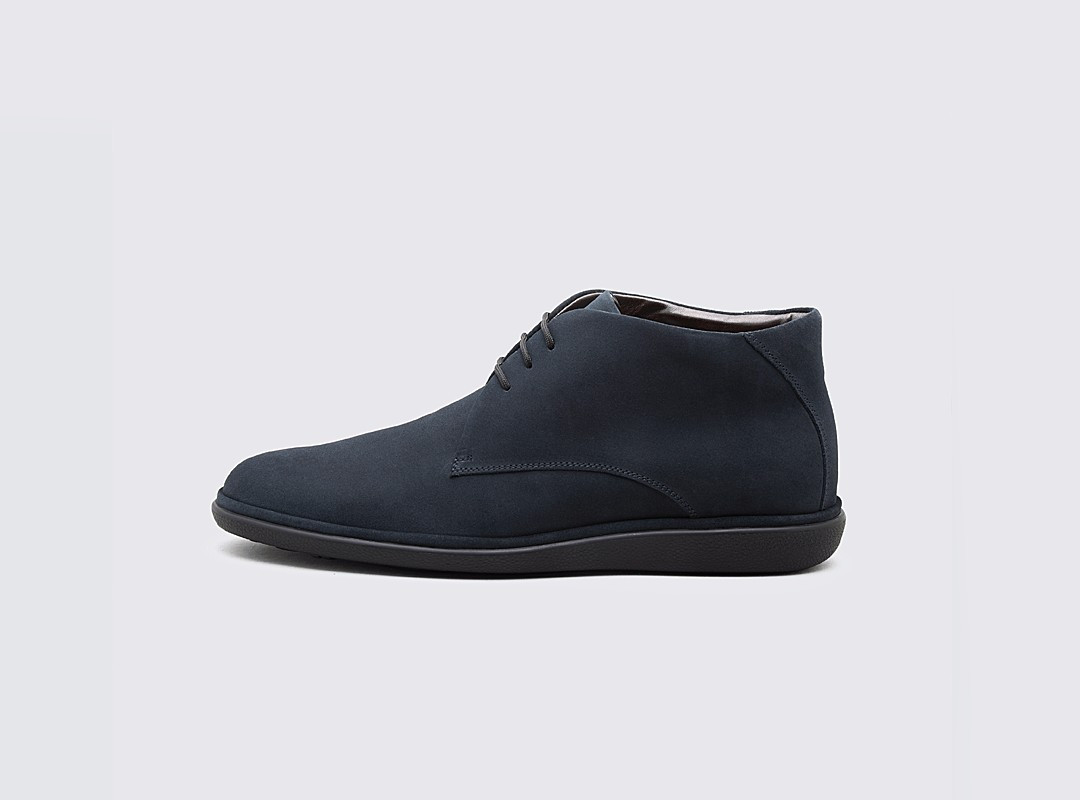 Velour Blue
180,00 €